Retail Technology Innovation Hub features Vista's new partnership with Costa Coffee in its article titled 'What's hot on social media? RTIH's biggest retail technology articles on LinkedIn right now'
Read the extract below from the full article featuring Vista's partnership with Costa, or to view the original article as it appears on Retail Technology Innovation Hub's website, follow this LINK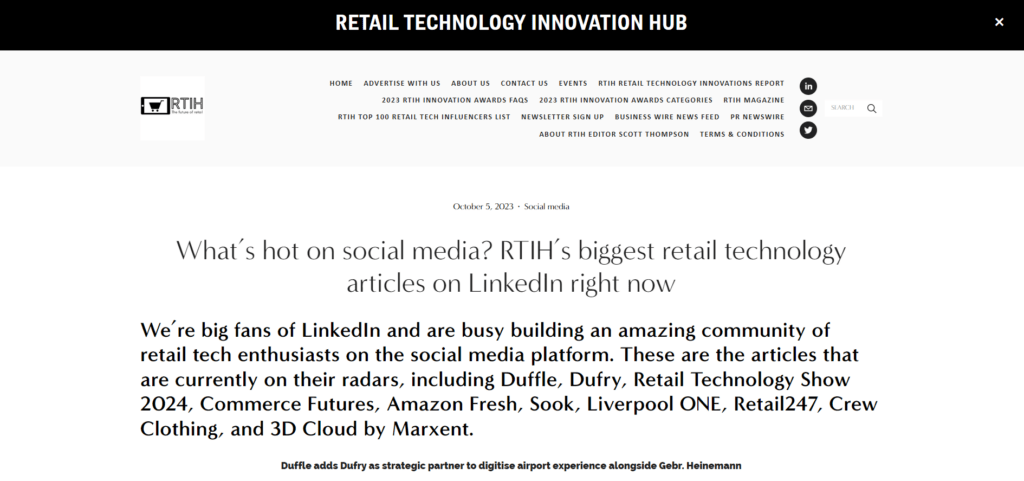 What's hot on social media? RTIH's biggest retail technology articles on LinkedIn right now
We're big fans of LinkedIn and are busy building an amazing community of retail tech enthusiasts on the social media platform. These are the articles that are currently on their radars, including Duffle, Dufry, Retail Technology Show 2024, Commerce Futures, Amazon Fresh, Sook, Liverpool ONE, Retail247, Crew Clothing, and 3D Cloud by Marxent.
Costa Coffee brings in Vista Technology Support as its new retail stores break-fix provider
Vista Technology Support has announced a partnership with Costa Coffee.
The tech support company will apply its Continuous Service Improvement (CSI) philosophy with the aim of reducing the occurrence of system faults and outages, and to maintain maximum operational time in over 1,500 Costa Coffee stores across the UK.
When unable to predict a likely outage or interruption through CSI, the Vista Field Services Team of more than 130 engineers around the UK will be mobilised to repair and resolve any issues.