Corporate Service Desk (CSD) Services
Expert Corporate Service Desk, supporting office and home workers IT hardware, mobile and software applications.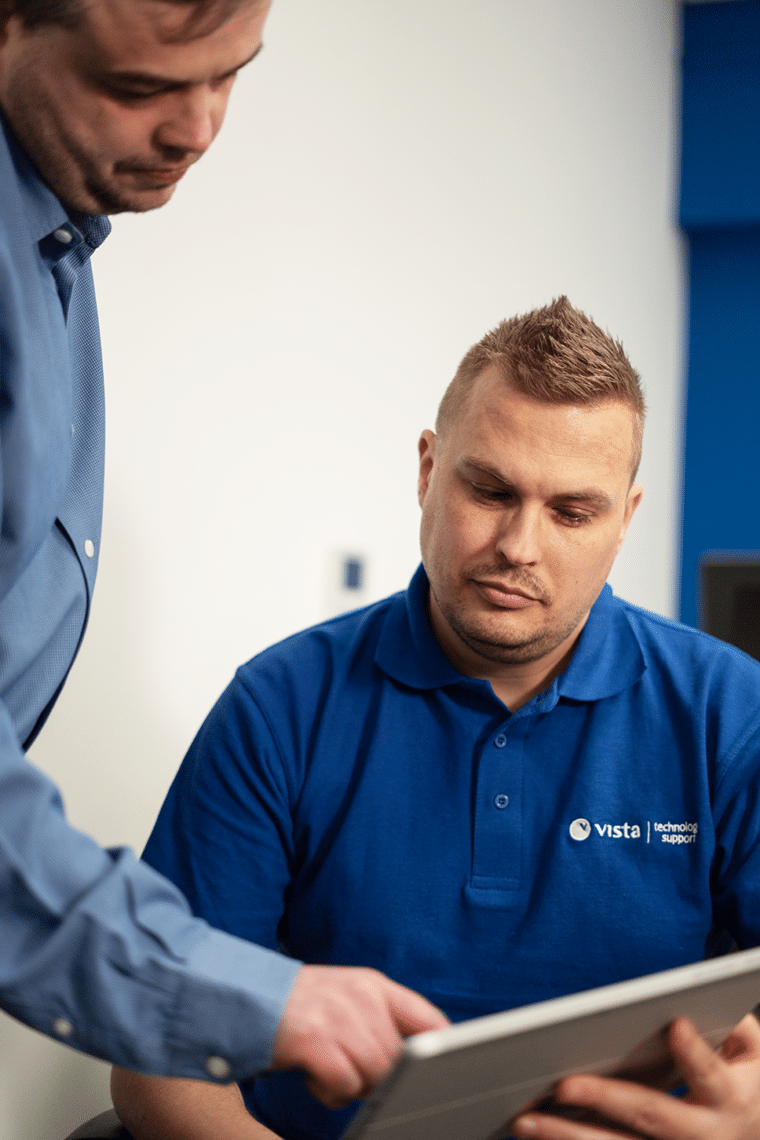 Vista Technology Support provides on-site IT Corporate Service Desk (CSD) services to some of the largest restaurant and pharmacy businesses in the UK and Ireland. Vista's expert teams are located at their customers' head offices and provide a range of IT services to corporate IT users. These services include AD management, provision of an IT walk-up desk and tech bar, office preventative IT maintenance and daily floor walks to engage with IT users and to assist them.
Vista's CSD teams are well trained and take great pride in representing both Vista and the customer. They build a rapport with IT users and their aim is to resolve any technology challenges quickly and efficiently. The Vista CSD team also educates service users on how to best use technology and get the most out of their apps and IT accessories.
Located within the reception area of Vista's customers' head offices, the CSD team are on hand to meet and great customer colleagues, provide IT assistance immediately if required and also log and manage any IT incidents that have been reported at the customer's head offices.
Vista's CSD colleagues configure and repair an extensive range of technology including:
Corporate software application support
Mobile phones and tablets
Desktop PCs, laptops, screens
Office and home office printers
Network switches and servers
Digital signage
Meeting room video conferencing systems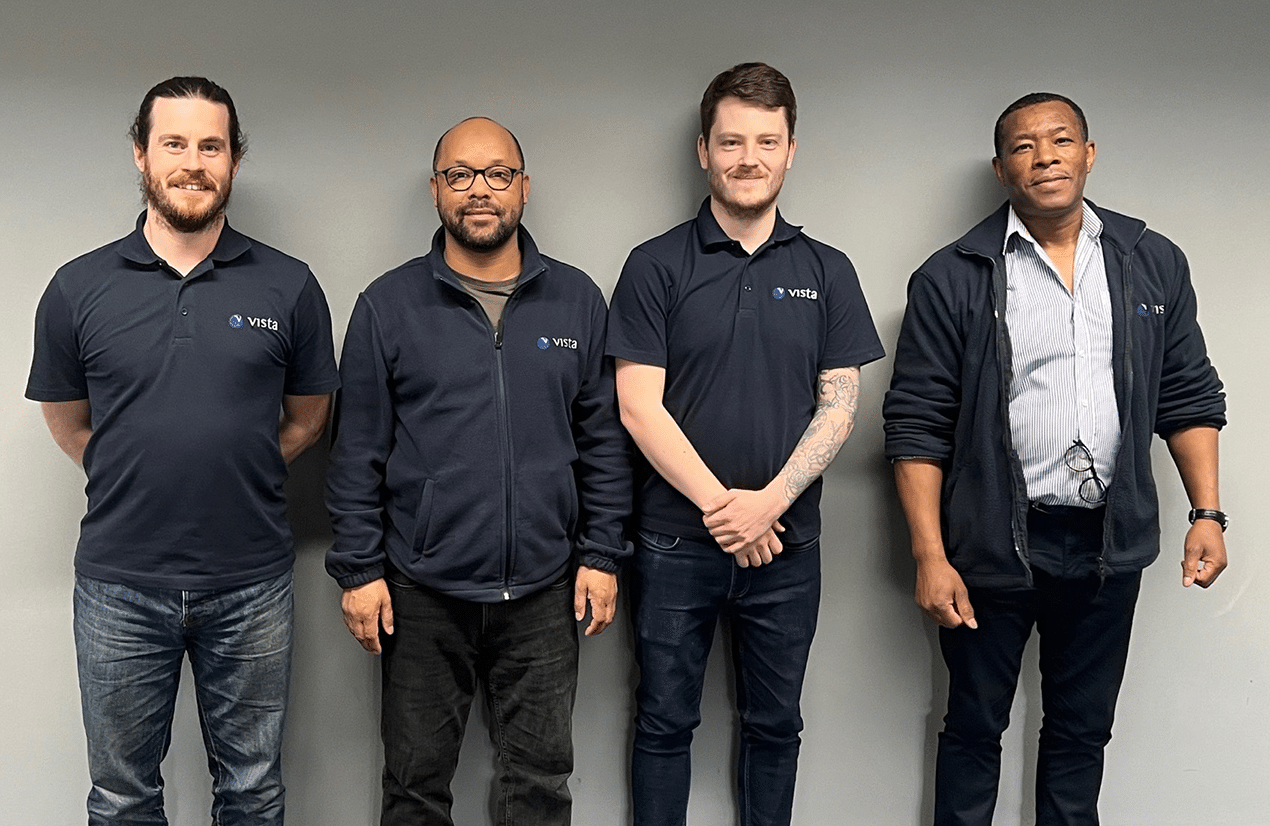 Hybrid working IT support – the Tech@Home service provides extensive IT support to corporate service users who work from home. Vista's field service engineering team is on hand to support home office IT and provide our customers with highly responsive IT support which is underpinned by SLAs of 4/6/8 hour and next business day (NBD) fix SLAs.
If you are seeking to improve your business's IT support for corporate offices and technology users, then do not hesitate to obtain expert advice from our experienced advisors. Simply e-mail us on sales@vistasupport.com or call us on 0330 135 5795 to get in touch.