Industry leading Retail IT deployment & support
At Vista, retail IT systems deployment and support is in our DNA. For more than 25 years, Vista Technology Support has been the industry leader in this field and is the trusted retail IT services provider to some of the largest and well-known retail organisations in the UK.
Vista's suite of services provides retailers with a single managed retail IT solution which includes the deployment of new technology and post installation: proactive monitoring and highly responsive 1st and 2nd line helpdesk or if IT incidents cannot be resolved remotely, on-site break-fix maintenance.
The business provides a full range of retail technology support solutions for both legacy retail IT and the latest in store technology.
Vista Technology Support works closely with its retail customers to understand their strategies and through our extensive industry experience offer advice on how technology can assist them with meeting their organisational technology goals.
Retail IT Projects Expertly Planned
and Delivered On Time and On Budget
Vista Project Services are on hand to plan and implement the deployment of new retail technology on time and within budget.
Once technology is deployed into a live store, Vista provides a robust support system for when these systems experience inevitable and unavoidable disruptions.
Unrivalled Retail IT Helpdesk
and Break-fix services – Quality & Experience
Vista's portfolio of technology services offers retailers the complete IT support solution which is underpinned by industry leading SLAs of 2/4/8 hours and next business day fix for both remote helpdesk, as well as on-site break-fix engineering.
Our customers consist of over 120 different well known retail brands. Whilst the vast majority of our customers' stores are located in the UK and Ireland, Vista provides support to our customers' stores in over 30 countries.
Vista responds to over 200,000 retail IT technology incidents every year for our customers and consistently exceed our contractual service level agreements. In order to achieve these excellent standards of service, efficiency and value for our customers, Vista has adapted a unique service offering where all of the core components are provided by Vista colleagues, using systems that have been designed specifically with the objective of delivering excellent IT services to retailers.
In-store Retail Technology Support
Vista supports a wide range of in-store technology, including all devices and retail systems that are installed within the four walls of a retail business. Vista's highly effective and efficient Inventory as a Service (IaaS) model ensures that we hold the right part in the right place to respond to our customers requirements, Vista hold an inventory of over 5,000 unique retail technology parts and peripherals which are strategically placed to support our customers 120,000 points of sale (PoS) and other instore technology.
Our highly skilled engineering teams have extensive experience in the support of all the technology that is installed within the store environment, including:
Back-office Technology – Network routers and switches, servers, screens, PCs, laptops and print, biometric time and attendance systems.
Warehouse and Dark Store Technology – Handheld and mobile print devices and RFID devices.
Shop Floor Technology – Wi-Fi, complete EPoS systems for retail, chip and pin, self-service checkouts and kiosks, scales, mobile, print, digital signage and IOT devices.
If your technology is deployed within a store environment, Vista can provide both preventative and responsive maintenance and support.
Above all else, we understand your business. As retail IT specialists, our services have been designed to accommodate business environments that are fast-paced and highly demanding. That's why retailers, such as the largest high-street and retail park brands, the fastest growing grocery store chain, and convenience store chains – including: One Stop, Spar, Co-operative and McColl's, have all selected Vista as their retail IT support partner.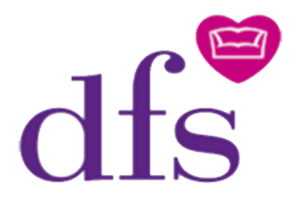 The project was delivered successfully, on time, and with minimal input from the internal team. We experienced no disruption to stores with communication and management of the project consistent throughout. This has given us the confidence to build on the relationship and explore other opportunities where Vista is able to add significant value.
Senior Technology Business Partner (DFS)
Read the Case Study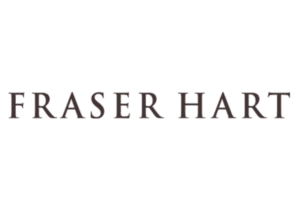 Vista has transformed our ability to react to our business. Our IT Team are now able to explore our results to any level of detail, finding what has driven incidents and mitigating them efficiently, whether they were expected or not. We've found it liberating to be freed from the daily traditional tasks to concentrate our resources on moving the business forward.
CIO (Fraser Hart)
Read the Case Study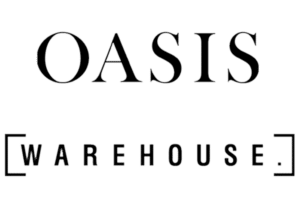 We are very pleased with the way in which Vista's highly experienced project team have managed our projects. They were able to scale up whilst retaining great flexibility. This was a truly effective partnership which meant there was minimal inconvenience caused to our business. Vista have a highly professional, skilled and dedicated project services team who are a pleasure to work with.
IT & Managed Services Director (Oasis/Warehouse)
Read the Case Study
When it comes to the support and deployment of retail technology, you won't find our kind of expertise anywhere else. 
To find out how your business can benefit from our Retail IT support services, simply email us on sales@vistasupport.com or call us on 0330 135 5795 to obtain expert advice from one of our experienced Business Development Managers.