Vista are proud to support the Blackwood Ladies rugby team for the season ahead. 
Blackwood Ladies officially formed on 15th September 2021, with no time to prepare or engage in any pre-season training they jumped straight into the WRU Ladies Plate competition.
Their team was made up of ladies from all over South Wales. They compose of a very diverse group of women. Many of them are mothers who use rugby as an escape and a chance for some adult conversation, some work in professional environments as teachers, accountants, and solicitors but when they all come together, they are one team and one rugby family.
These ladies first faced Whitchurch who proved to be a formidable opponent as they were playing together for 5/6 years. With over 350 spectators packing out the stands at Blackwood RFC, some new signings, and levels of nervousness never felt before, the ladies took the field supported by our mascots from the Blackwood under 10s team.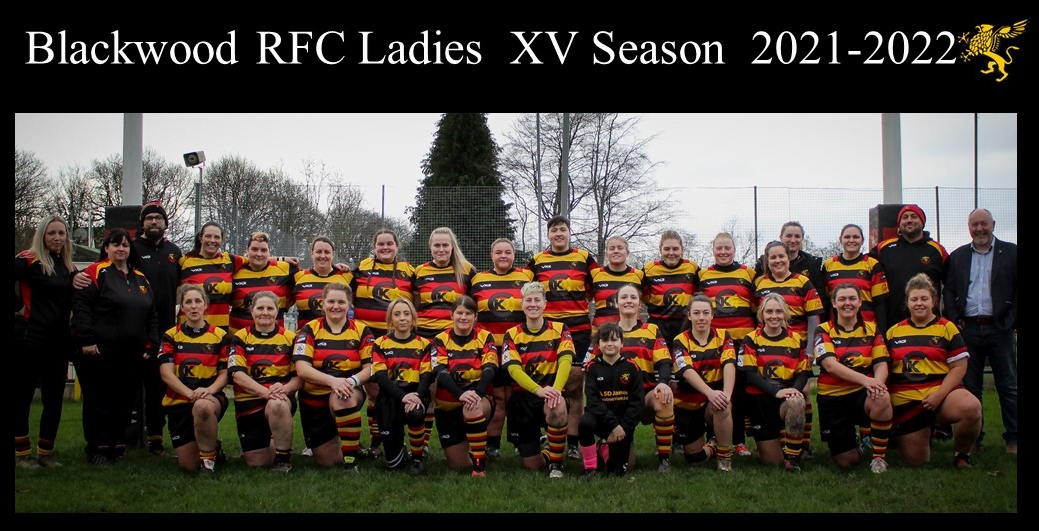 By halftime our ladies were 40 points up in the game and run out eventual winners with a scoreline that quite frankly shocked us and everyone who heard about it; 74-0.
They rolled on to play former Plate winners Taffs Well and again won 22-0, this set the ball rolling for the season, their strong defence and explosive attack meant that their ladies spent week after week racking up impressive score lines and conceding very few points against.
One game remains outstanding and if the ladies win with a bonus point, they will have qualified for the WRU Plate Final to be held in May.
When they initially formed the team, they only had a core group of players, no kit, no coaches, and no real support, thanks to Vista and other sponsors the ladies are able to have a brand-new playing kit, training kit, and new equipment that has all made the ladies feel comfortable and supported in the success of the team.
"Kit sizing in ladies rugby is always a contentious issue with many ladies teams playing in the former men's teams' old kits which are very poor fitting and not flattering to the shape of a woman's body so our sponsorship from Vista allowed us the flexibility to work with our suppliers to design a kit that fits the ladies comfortably and flatters the variety of body shapes and sizes that make up a ladies rugby team"
Our CEO, James Pepper said,
We were all really pleased to assist with the sponsorship of Blackwood RFC Ladies team this year. Having played team sports myself, there is nothing like having new kit to bring a team together. It's also great to see more successful women's teams, and increased numbers of women taking part in rugby, and Blackwood are inspiring the next generation of girls to play the game.

Well done to all involved, it's a pleasure for Vista to play a very small part in your success.