Reliable EPoS systems play an important part in maintaining customer satisfaction.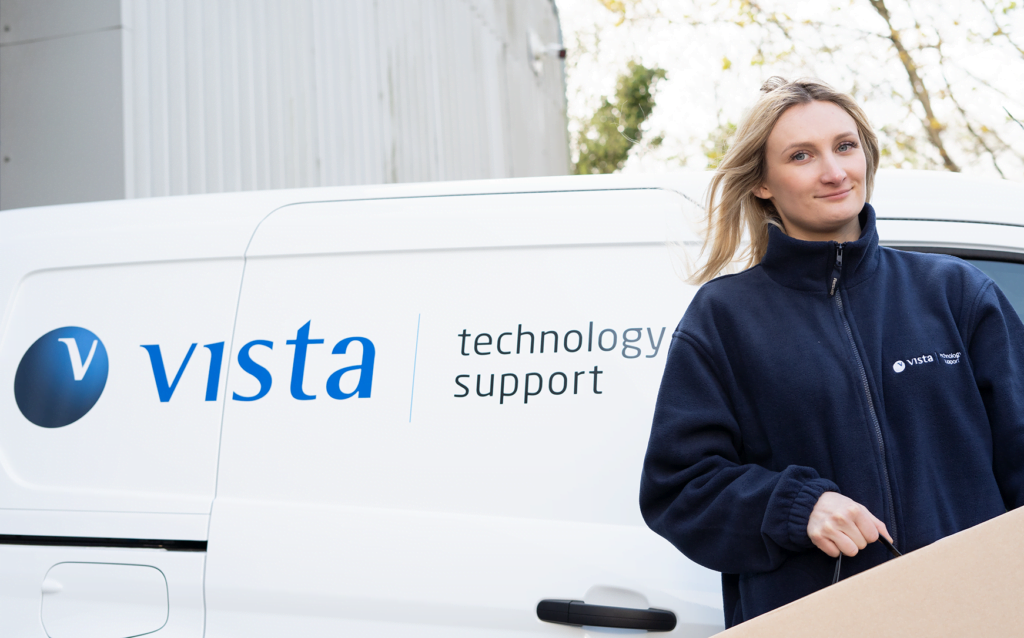 Businesses need to make the most of their assets, and IT and EPoS are no exception. Companies within the retail and hospitality sectors need to ensure that they are getting maximum value for money from their investments and they also need to show that the customer experience doesn't become affected by technology failure.
The customer service experience is key to getting customers to return time and time again. However to build this type of rapport, the experience stretches beyond how staff serve their customers.
Consumers expect a seamless customer experience and any delays at the time of purchase can spoil the event. Maintaining your EPoS technology can be problematic at the best of times.
However, in an environment where food and drinks are served there is an even greater opportunity for problems to occur with damage resulting in unwanted downtime.
How to install EPoS equipment
Correct installation of EPoS technology is also key.  Poor installation or siting of EPoS systems can be the root cause of many EPoS engineering call outs.  EPoS technology will often be designed to withstand the harsh environments found in retail and hospitality but sometimes this can be overlooked.  It may be that  the environment in which the EPoS system is installed is too extreme for the equipment to function correctly, the extreme heat of kitchen environments, moisture, dust, clothing fibres, extreme cold and direct sunlight can all impact the reliability of this critical equipment and reduce its life span.
Power and data cabling for EPoS systems
Poor electrical and network data cabling can also impact the instore or restaurant colleagues' working day and also impact the customer experience. Power fluctuations and network interference can cause issues with the reliability of the EPoS systems, corrupt software and dramatically reduce the life span of these technology investments. Vista has over 25 years' experience in managing a range of power and network cabling projects for some of the most well-known brands in retail and hospitality.  For further information, please view our 'Infrastructure Project Services Page'.
How to maintain EPoS equipment
Retailers and restaurateurs can help maintain their EPoS systems by following manufacturers' guidelines in regard to cleaning, such as removing debris and dust from printers and other devices such as chip and pin and cash drawers. They can ensure that connecting cables are not stretched or located in a place where they can snag or get caught.
EPoS maintenance
Preventative EPoS maintenance is an option to consider if your EPoS systems are located within retail and hospitality environments where they are regularly exposed to dust and clothes' fibres as these particles can clog up fans and other critical components.
Onsite EPoS maintenance (break-fix)
The cost to a business of having an EPoS system down varies dramatically depending on the circumstances of each organisation. For example, if a large corporation has one lane down it may be an irritant, the business can still trade and the customer experience isn't greatly affected.
However for a company with a limited number of EPoS systems, the cost of not having a functioning EPoS system can be catastrophic. Not only do customers not make purchases on the day but often they will never return.
When EPoS systems have genuine EPoS hardware faults or EPoS software faults it is key that retailers and restaurateurs have an EPoS maintenance contract in place.
As the need to resolve EPoS systems promptly becomes critical to the success of retail and hospitality businesses by prolonging the life of the existing EPoS investment and with the tightening of corporate purse strings, the need to have a dedicated partner who understands the importance of EPoS support is essential.
A reliable EPoS support partner can help your business keep EPoS downtime to a minimum
Businesses should look to work with a support partner who can look after the existing EPoS infrastructure, but also, when the time is right, advise on new technology, plan and implement future roll-outs and is able to maintain mixed product estates.
By working with an expert, retail and hospitality businesses can ensure that EPoS downtime is kept to a minimum by regularly having their EPoS serviced ergo reducing the risk of system failure.
A reliable EPoS system will leave staff free to concentrate on customer-focused activities. It will also enable businesses to reduce waiting times and ensure customers are served quicker and more efficiently. This ability to offer customers a better service experience could be a differentiator in this increasingly competitive environment.
To understand how Vista Technology Support can support your EPoS systems, view our Maintenance & Break-Fix Services Page. If you would like to discuss your business's requirements with one of our experts, you can either email us on sales@vistasupport.com or call us on 0330 135 5795.