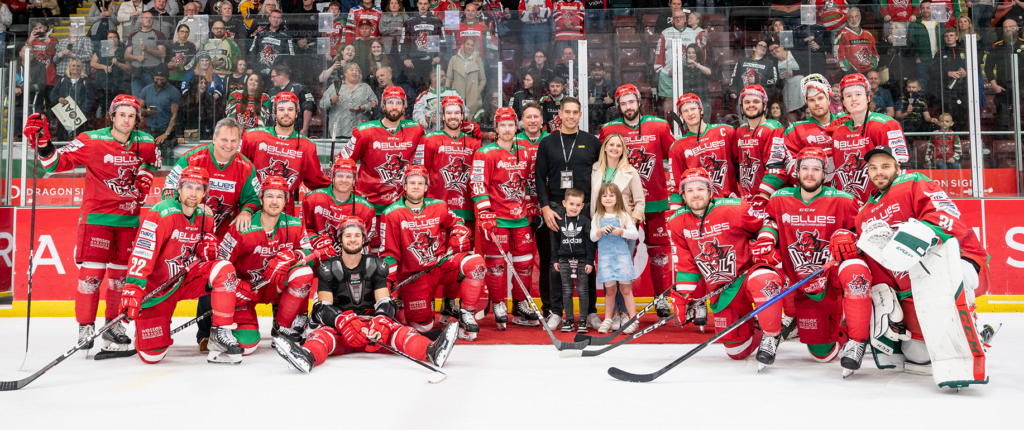 At Vista, we recognise the importance of our colleagues spending quality time with their families and that's why we came up with the "Family Time Initiative." Prior to the pandemic we were able to offer families the opportunity to win tickets to sporting events such as football, rugby and ice hockey which were always very well received and generated excitement around the business.
Now that sports events are fully back up and running again, Vista partnered with the UK Elite League Ice Hockey Play-off Champions, the Cardiff Devils, to host our inaugural family time event at the Devils' opening home game versus Manchester Storm.
All colleagues were invited to enter a draw to win tickets for the game which included full hospitality and a chance to represent the business on ice with the players in both a pre-game ceremonial face-off and then post-game to present the Man of the Match Award.
The lucky winners of the draw were also invited to bring their families along to the game. Everybody had a great night including the Devils, who ran out 8:1 winners.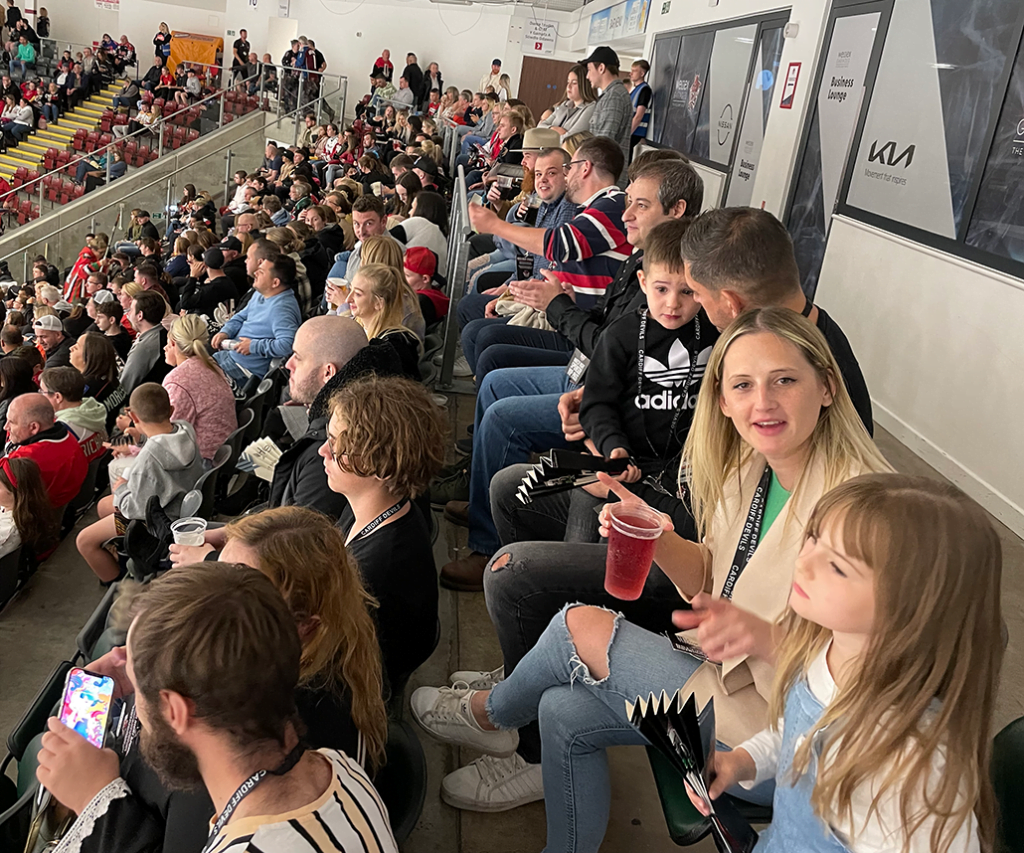 Here is some of the feedback from the families that attended:
"A brilliant family event, thank you so much! My son has taken his puck into school to tell all his friends about the game and we will definitely be going to more games in the future."
"Absolutely mind-blowing fun! Amazing night and a great introduction to the game of ice hockey, thanks for the tickets."
"Really fun night and the kids loved it. The experience of going on the ice in front of a huge crowd was daunting but once we were there, the team were great and made a fuss of the kids."
"An epic evening out with the Vista team and my family. Me and my eldest son are now hooked on ice hockey and will definitely be going again, thanks so much."
James Pepper, CEO also commented
"People spend most of their lives working and it's important that when they do have time off, they can have fun with their families. We thought about offering tickets to events for employees only, but this would mean that our colleagues would spend more time away from their loved ones. The "Family Time Initiative" provides our colleagues with a chance to have some valuable downtime and having great fun with their families. The feedback from the colleagues who attended has been excellent and we hope to run further successful events such as these, in the future."