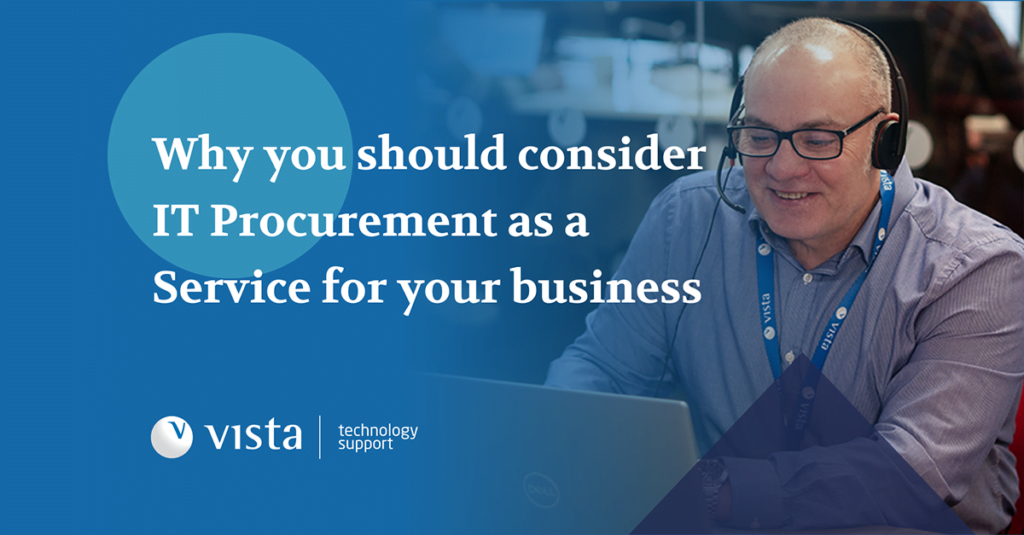 If your business is spending time and resources on finding the right IT solutions, only for them to become outdated quickly, then it could be time for you to consider IT Procurement as a Service (PaaS). Read on to find out more from the experienced team at Vista Technology Support.
What is IT Procurement as a Service?
IT Procurement as a Service is when companies hire in expertise to help them find the right IT solutions for their business.
The fundamental justification is that as organisations expand, they find themselves straying from their core competencies. Typically, this entails adopting technology they frequently don't have a thorough understanding of, which makes procurement difficult.
An organisation's ability to choose the best technology for their needs is aided by the assistance of PaaS.
The three main advantages of Technology Procurement as a Service are to offer guidance during the procurement process and ensure security after choosing a solution. This security comes from thoroughly validating the solution to make sure it meets all the organisation's business needs and lastly, Vista leverage their extensive buying power to achieve the best price for the customer
What can PaaS do for you?
PaaS, from Vista Technology Support can help retail businesses to find the perfect complete EPoS systems, EPoS hardware, in-store technology and much more, ensuring your systems and all their constituent components are fit for purpose.
Our service includes:
Advice from experts on the most appropriate technology for your trading environment
Forecasts and reports on the technology needs to support new restaurant or retail opening plans
Obtaining a wide spectrum of technology from environmentally friendly sources
Negotiating with suppliers to get the best deal and terms of payment
Procurement and safekeeping of IT assets on your behalf
Finance for your IT investments
Data on inventory, consumption, demand, and lead times for new orders
Start PaaS with Vista today
Contact our experienced team for a complete solution, so you can get back to focusing on the things you are best at, such as growing your business. We have a long and proven track record of success with a wide range of clients.
Contact us today for a complete IT Procurement as a Service solution for your business.