Woodlarks Campsite was established in 1930 and ever since has provided accessible camping for people with all kinds of disabilities. Children and adults alike come to Woodlarks to experience new things and leave often having exceeded their own expectations. Over 1,100 people use the site each year, over 600 with some form of disability of every description. The site has one paid member of staff but every other individual gives up their time voluntarily and often contribute fees to keep the overall costs down.
Adventurers is one of the camps running each summer specifically setup to give holidays to disabled boys from 10-18 years. During the week the boys go out on trips such as accessible cycling in a local forest, perform backwards cooking and generally have the most fantastic time.
This year Vista Technology Support kindly contributed funds to assist Adventurers, which relies on donations (the amount received in donations directly limits the fees that everyone who attends the site has to pay), to meet their target of £3,500 to cover the cost of food for the week. To express their gratitude to Vista for the contribution, Adventurers recorded a thank you video.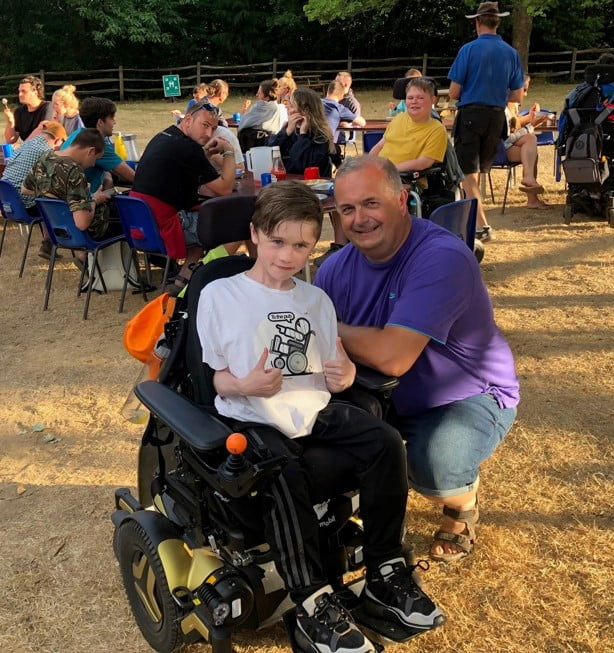 Vista's Head of Infrastructure Services, Mark Robinson (above), has been volunteering at the Woodlarks Campsite for over 40 years. Mark, who is part of a team running the kitchen on two separate camps, each with around 80 on site, commented about Vista's contribution:
"The utter joy evident in the faces of the boys at the camp throughout the week makes all the effort so worthwhile. Credit goes to all concerned, the amazing carers who attend to the boys every need 24X7 from when they arrive on Saturday to when they leave never faltering with enthusiasm whatever the weather (and we had some horrendous weather this year!) but even more for the boys themselves (and their parents), some of whom have never left home before.  They  put their trust in us and we do our best to deliver a week they will never forget. I am so proud to have been a part of this fantastic group for so long and now I am especially proud that my company, Vista Technology Support have been gracious in their support too."
Other fundraising projects of the campsite and how to support:
Woodlarks Campsite Trust are in the process of gathering funds in order to rebuild their cookhouse and pantry which uses a wood-fired trench oven for cooking and has now reached the end of its usable life. The rebuilt project will aim to completely replace the building on its original footprint, whilst improving accessibility by removing internal steps and widening doorways and cooking/ preparation areas to make it wheelchair accessible.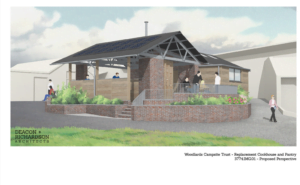 Mrs Lynne Cooper MBE, Trustee of the Woodlarks Campsite Trust, said, "We estimate the project will cost in the region of £360,000 and have already raised £219,000 towards this. As of July 2023 we are now "just" £47,000 short of where we need to be to commence work at the start of the closed season, which will allow us to put 'spades in the ground' during October 2023 with a target completion date of May 2024. Any financial help would be massively appreciated."
Woodlarks Camp Site Trust is a registered charity (306148), run by volunteers with a single employee (an on-site secretary/warden). They provide amazing facilities for week-long holidays throughout the spring, summer and autumn for severely disabled adults and children, allowing them to enjoy a holiday under canvas and undertake exciting activities. The site allows them the opportunity to use the accessible woodland paths, heated outdoor swimming pool, wheelchair swings, trampoline, zipwire through the trees and many other exciting facilities.

For those interested in finding out more about the Woodlarks Campsite and would like to make a donation can visit their website: How to Donate – Woodlarks Campsite