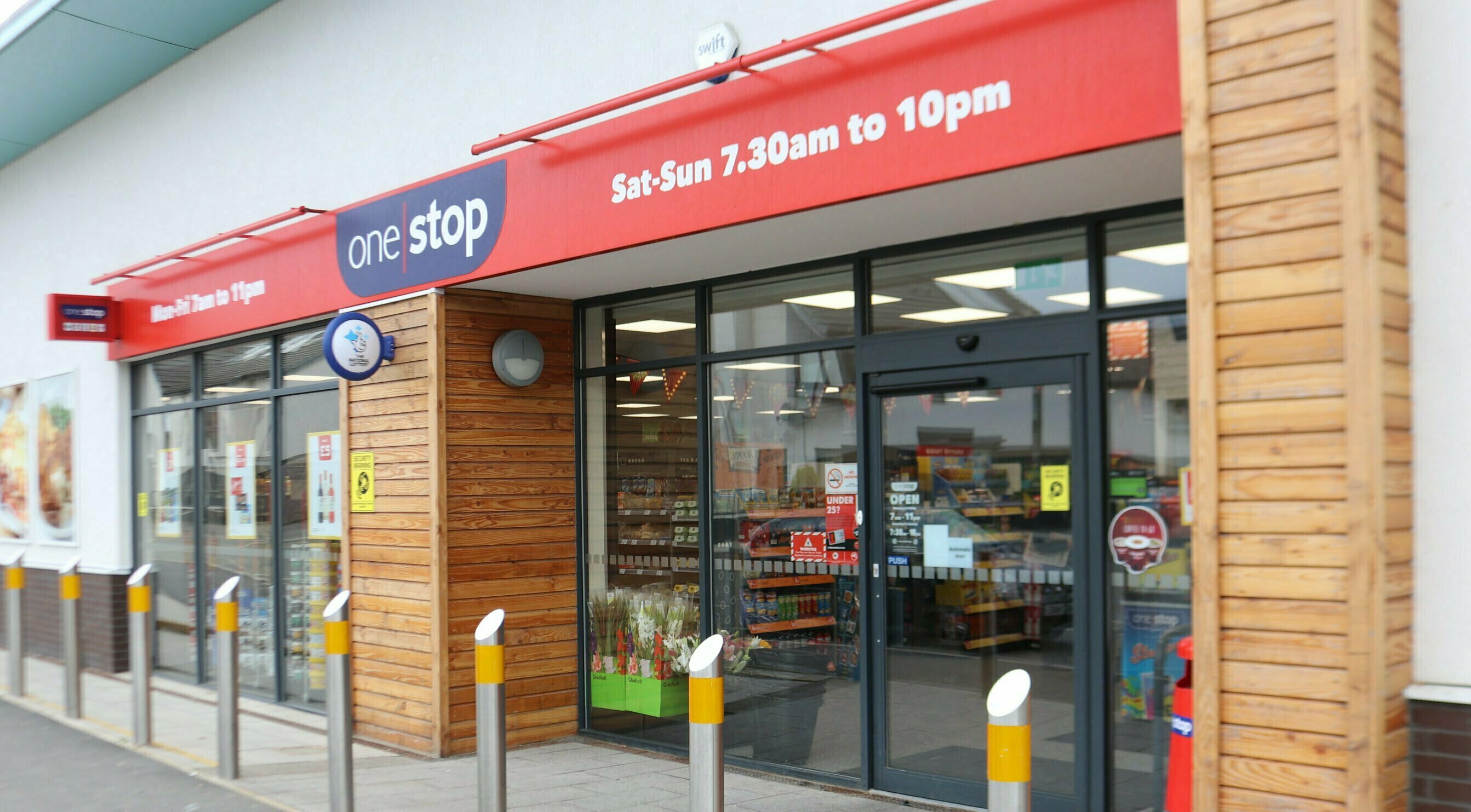 Vista Retail Support is delighted to announce that after completing an extensive RFP and due diligence process, One Stop, one of the UK's largest convenience retailers, has selected Vista to provide technology support and project services for its estate of 900+ stores across the UK.
In addition to supplying groceries, many of One Stop's stores offer other vital services to its communities including a Post Office, free cash withdrawals, the National Lottery, and a My Hermes drop off and collection point.
One Stop operates 7 days a week in a highly competitive sector. With trading hours from early in the morning to late at night, the One Stop team were looking for an agile technology partner that could deliver excellent levels of service to maximise the uptime of its business critical in-store technology, including EPoS and back office IT. The multi-year contract award includes the provision of a  2nd line triage helpdesk, hardware maintenance for all of One Stop's in-store technology, as well as IMAC activity which includes managing the IT systems and data cabling services for new store openings, store refits, and closures.
Mark Denton, Head of Technology at One Stop, says, "We chose Vista Retail Support because they already understood the pressures of our industry sector, having demonstrated their support model with a number of similar convenience and grocery retailers.  It was also key to our decision that they could demonstrate their experience with our technology platforms.  The work they have already done has simplified our processes and the feedback from our store colleagues and the wider business has been really positive.  I am delighted that the launch of our engagement was seamless and it's a testament to both our teams that we got this over the line so quickly."
Mark and his team are heavily involved in the business' digital transformation program and as such, they have been nominated for this year's Retail Systems' Technology Project of the Year.
James Pepper, CEO of Vista Retail Support comments "We are delighted to welcome One Stop as a Vista customer. We pride ourselves in delivering innovation and service excellence and I am really pleased that Mark and his team have already started to recognise the value of working in partnership with us. One Stop has invested in a digital transformation program which will recognise benefits in store, for both colleagues and One Stop customers. On behalf of the Vista team, we look forward to working with Mark and his colleagues at One Stop to help them achieve their digital technology strategy."
---
About Vista: Vista Retail Support is the largest independent business-critical technology deployment and support business in the UK, providing high quality, secure and cost-effective IT services internationally. Whilst UK based, Vista provides technology project and support services to organisations across 31 countries. Vista supports over 120 blue-chip organisations, helping them to achieve their IT strategies across a range of business sectors including food, petrol and convenience, healthcare, leisure, and hospitality.
Vista is a highly secure ISO 270001 and P2PE-attested business, that is frequently commended for its use of technological innovation in providing support services to its customers. From its origins as a cash register repair business, Vista has evolved over 25 years to deliver IT managed services tailored to each customer, including Technology Consultancy and Procurement, Hardware Maintenance, Helpdesk, Project Services and IMAC activity. For more information, please visit www.vistasupport.com.
About One Stop: One Stop Stores Limited is a retail convenience business with over 900 company and franchise neighbourhood stores across Great Britain. It employs more than 10,600 colleagues. The majority of its stores open seven days a week from 6am to 11pm and offer local communities a range of convenience food and household goods.  For added convenience many stores offer additional services including free cash machines, Post Office, PayPoint (for paying utility bills), lottery and mobile electronic top-up.
One Stop is a subsidiary of Tesco which acquired the stores in 2003. It operates as a separate business from its Store Support Centre in Brownhills, Walsall, West Midlands and services its stores from 3 distribution centres in Brownhills, Nursling (Hampshire) and Wakefield (West Yorkshire).
---
[sharethis-inline-buttons]
Published 01.06.2020